Vancouver Painting in the 1960s
A painting is a pitiable thing . . .
The experience of a work of art . . .
A painting is mediumistic . . .
PURE INFORMATION is a collection of transmissions-related resources assembled by Dexter Sinister.
--
Distant Early Warning Cards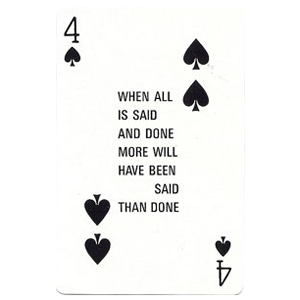 A set of playing cards produced with Marshall McLuhan to test powers of anticipation.
Courtesy
Flickr
.
Launch this slideshow in a separate window
.
--
Go back
--