Vancouver Painting in the 1960s
A painting is a pitiable thing . . .
The experience of a work of art . . .
A painting is mediumistic . . .
PURE INFORMATION is a collection of transmissions-related resources assembled by Dexter Sinister.
--
A Communications Primer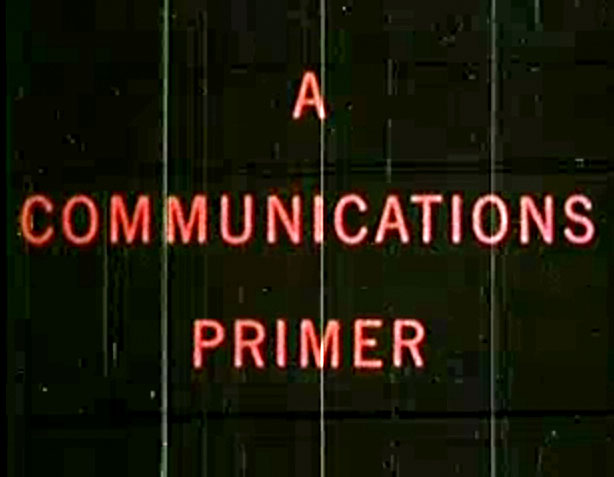 A film by Charles and Ray Eames produced in 1953 outlining the rudiments of Claude Shannon's Information Theory as it relates to communications systems.
Courtesy
The Internet Archive
.
Launch this film in a separate window
.
--
Go back
--